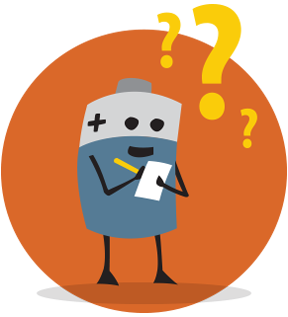 Frequently Asked Questions
What is this lawsuit about?
The following battery manufacturers (also referred to on this page as "Settling Defendants")
LG Chem, Ltd. and LG Chem America, Inc. ("LG Chem")
Hitachi Maxell Ltd. and Maxell Corporation of America ("Hitachi Maxell")
NEC Corporation ("NEC")
Sony Corporation, Sony Energy Devices Corporation, and Sony Electronics Inc. ("Sony")
Samsung SDI Co., Ltd. and Samsung SDI America, Inc. ("SDI")
TOKIN Corporation ("TOKIN")
Toshiba Corporation ("Toshiba")
Panasonic Corporation, Panasonic Corporation of North America, SANYO Electric Co., Ltd., and SANYO North America Corporation ("Panasonic")
have agreed to settlements resolving claims that they allegedly fixed the price of cylindrical lithium ion battery cells. Specifically, individuals and businesses may have paid more for certain products which contained these lithium ion cylindrical batteries.  Product categories include:
Portable computers
Cordless power tools
Cameras / camcorders
Audio players
Replacement batteries for these products
Purchasers of these products (or replacement batteries) are eligible for compensation in this $113 million legal settlement, provided that the purchase occurred:
Within any U.S. state; AND
Took place between January 1, 2000 and May 31, 2011
What is meant by "class action" litigation?
In a class action, one or more individuals, called named plaintiffs, file suit on behalf of others with similar claims, called the class or class members. These named plaintiffs represent and act on behalf of the class. This antitrust lawsuit has already been certified by the Court as a class action. This website has been created to inform you of the settlement and your rights in the litigation. The information on www.ReverseTheCharge.com is not an expression by the Court of any opinion as to the merits of any of the claims or defenses asserted by either side in this lawsuit.
How do I know if I'm eligible to be part of the settlement(s)?
You are eligible if:
You were a resident of the United States from January 1, 2000 to May 31, 2011 AND
You purchased for yourself (and not for resale) one of the products covered by the settlement (see list here) at any physical or online retailer.
Who represents me?
The Court has appointed the following lawyers as Class Counsel to represent you and all other members of the class:
Adam Zapala, Esq.
Cotchett, Pitre & McCarthy, LLP
San Francisco Airport Office Center
840 Malcolm Road, Suite 200
Burlingame, CA 94010
batteries@cpmlegal.com
Shana Scarlett, Esq.
Hagens Berman Sobol Shapiro LLP
715 Hearst Avenue, Suite 202
Berkeley, CA 94710
batteries@hbsslaw.com
Brendan P. Glackin, Esq.
Lieff Cabraser Heimann & Bernstein, LLP
275 Battery Street, 29th Floor
San Francisco, CA 94111-3339
lithiumbatteries@lchb.com
You will not be charged for these lawyers. If you want to be represented by your own lawyer, you may hire one at your own expense.
How do I go to the hearing?
The Court will hold a Final Fairness Hearing at 2:00 p.m. on December 8, 2020 via Zoom. The Zoom link information for this hearing is below:
https://cand-uscourts.zoomgov.com/j/1618764848?pwd=bW03Y2NvV0YrK2FQSkxoMXRxOWprQT09
Webinar ID: 161 876 4848
Password: 715550
See https://cand.uscourts.gov/judges/gonzalez-rogers-yvonne-ygr/
You or your own lawyer may appear and speak at the hearing at your own expense, but you are not required to appear. The hearing may be moved to a different date or time without additional notice, so it is a good idea to check this website regularly or call 1-855-730-8645 for additional information. At this hearing, the Court will consider whether the Settlements are fair, reasonable, and adequate. If there are objections or comments, the Court will consider them at that time and may listen to people who have asked to speak at the hearing. The Court may also decide how much to pay Class Counsel or whether and how much to provide in service awards to Class representatives. At or after the hearing, the Court will decide whether to approve the Settlements. Please do not contact the Court about this case.
How do I exclude myself from the class or file an objection?
The deadline to exclude yourself has passed. You can ask the Court to deny final approval of the Revised Settlement Distribution Plan by filing an objection.
Any objection to the proposed Settlement Distribution Plan must be in writing. If you file a timely written objection, you may, but are not required to, appear at the Final Approval Hearing, either in person or through your own attorney. If you appear through your own attorney, you are responsible for hiring and paying that attorney. All written objections and supporting papers must:
Specify your name, address, and telephone number;
Clearly identify the case name, number, and settlement (In re Lithium Ion Batteries Antitrust Litigation - All Indirect Purchaser Actions, MDL No. 2420, Indirect Purchaser Settlements);
Be submitted to the Court either by mailing it to the Clerk of the Court, United States District Court for the Northern District of California, 1301 Clay Street, Suite 400S, Oakland, CA 94612, or by filing them in person at any location of the United States District Court for the Northern District of California; and
Be filed or postmarked on or before November 16, 2020
What is the difference between objecting and excluding myself?
Objecting is simply telling the Court that you do not like something about the settlement(s). You can object to the settlements only if you remain within the class (i.e. do not exclude yourself).
Excluding yourself from the settlements is telling the Court that you do not want to be part of the settlements. If you exclude yourself from the settlements, you have no basis to object to the settlements because they no longer affect you.
How do I file a claim and receive a payment?
IMPORTANT: The claims deadline for the $113 Million Lithium-Ion Batteries Antitrust Litigation has now passed.
How do I know if I successfully submitted a claim online?
You will see a confirmation page that says "Zap! Your claim has been received successfully!" along with your form details and unique Claim Identification Number once you complete the process. The Claim Identification Number will be required should you wish to edit your claim prior to the close of the claim period.
Other important notes:
We recommend printing or saving this page for your records. This is proof that your claim has been successfully submitted. You do not need to do anything else.
Our system sends a claim confirmation message to the email address entered within your claim. Please note that some email systems may place this message into your spam folder. Please make certain to accept all emails from the reversethecharge.com domain as we will be in touch after the claim submission process closes with important information about how to receive your claim payment.
If you do not receive a claim confirmation email, you may (as a precaution) attempt to re-file your claim on our website. However, our system will only allow one claim per email address;  if you receive notice that a claim already exists under your email address, then your original submission was successful.
I am a 3rd party claims firm, how do I make claims on behalf of my clients?
IMPORTANT: The claims deadline for the $113 Million Lithium-Ion Batteries Antitrust Litigation has now passed.
When will I receive payment?
This date is unknown at this time. You are encouraged to check www.ReverseTheCharge.com regularly for updates.
Though the settlement(s) close to new claimants on July 19, 2019, the payment distribution schedule must be requested by Plaintiffs' lawyers and then approved by the Court. As such, payments may not occur until the settlements are final, including resolution of any appeals. Once finalized, all settlement funds that remain after payment of the Court-ordered attorneys' fees, service awards, costs, and expenses will be distributed within 45 days of the final judgment (again, including resolution of any appeals), unless modified by the Court.
How will I receive payment?
Pending final approval from the Court, claimants who have filed valid and timely claims online will receive convenient digital payments, distributed directly into an online account of the claimant's choosing (for example, an Amazon.com or PayPal.com account). Claimants who prefer to receive a physical check must submit a written request by July 19, 2019 to Lithium Batteries Indirect Purchaser Settlements, c/o Epiq, P.O. Box 10194, Dublin, OH 43017-3194.
How much will my payment be?
This amount is not known until all claims are received and the Court approves the final settlement. Since the total settlement payout is a fixed amount, the payment amount that you receive will be based on several factors, including:
The number of valid claims filed by all claimants; AND
The count of products purchased by all claimants
Regardless of how many claims are filed, no money will be returned to the Settling Defendants once the Court finally approves the settlements.
Am I able to receive a paper check?
By using digital payments exclusively, www.ReverseTheCharge.com eliminates the hassle and cost of paper check administration, printing, and mailing. As a result, a greater share of the settlement can be distributed to verified class members. Use the online claim form to register your claim. If you must receive a paper check because you cannot use instant digital payment, please submit a written request by July 19, 2019 to Lithium Batteries Indirect Purchaser Settlements, c/o Epiq, P.O. Box 10194, Dublin, OH 43017-3194.
How can I get more information?
For more Information about this case, call 1-855-730-8645 or you can always refer back to this website for the latest information and updates about this litigation and status on the settlement.